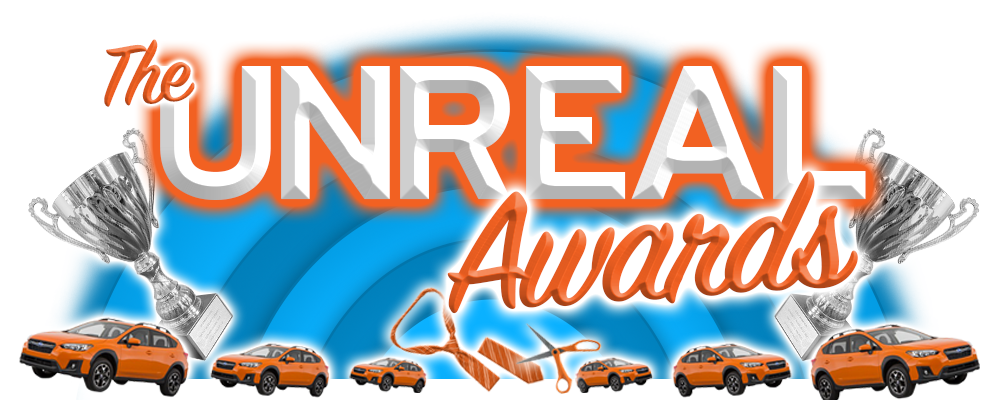 The UNREAL Awards
An Unusual Contest for Car Sales Professionals
Do you have an outrageous trade-in story? Did you ever fear for your life on a test drive? Did you ever say something to a customer that you probably shouldn't have?
If you answered yes to any of these questions, you absolutely must enter The UNREAL Awards by TradePending. Up for grabs is one of three amazing silver trophies, three $250 Amazon gift cards, and bragging rights for an entire year.
How to enter:
Fill out your info and story. You can submit one or all three! (You must work for a dealership)
We will register you for the Awards Ceremony on October 11th at 2pm EST
Join us at the awards ceremony to hear the winners
Don't have a story but want to join us for the awards show? That's cool, too. Just fill out your contact info below.
Rules & Regulations
No purchase necessary of any TradePending products
You must work for a dealership currently
Only US & Canada dealer submissions accepted
Don't use real customer names or information
By submitting your story you're agreeing to let TradePending share it publicly
Keep it rated PG